Click Our Guides Below for Help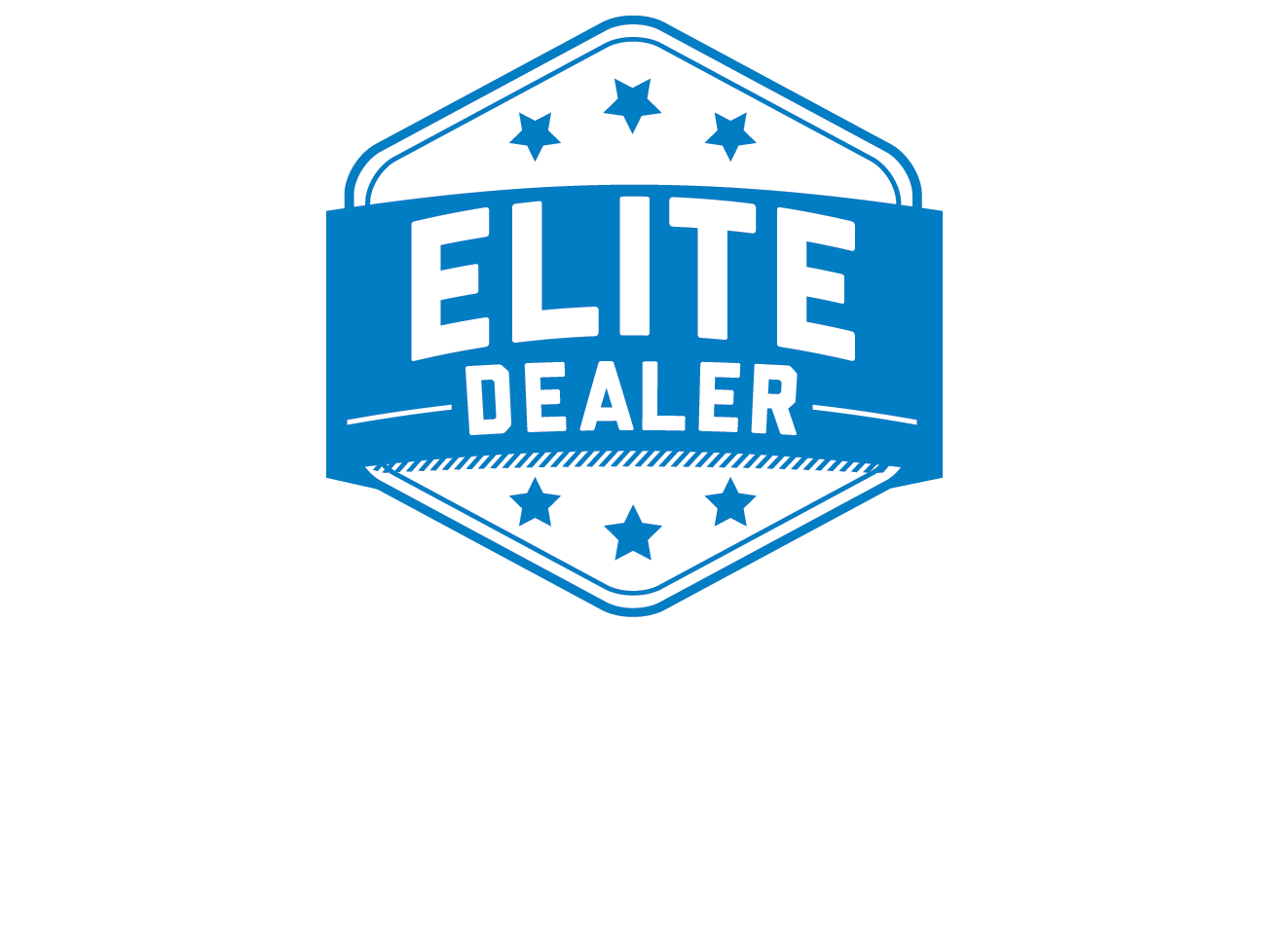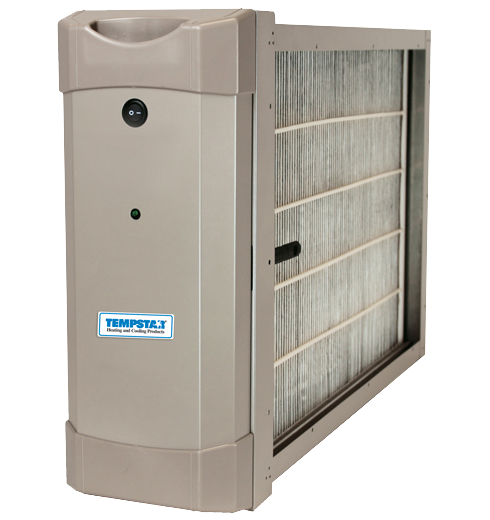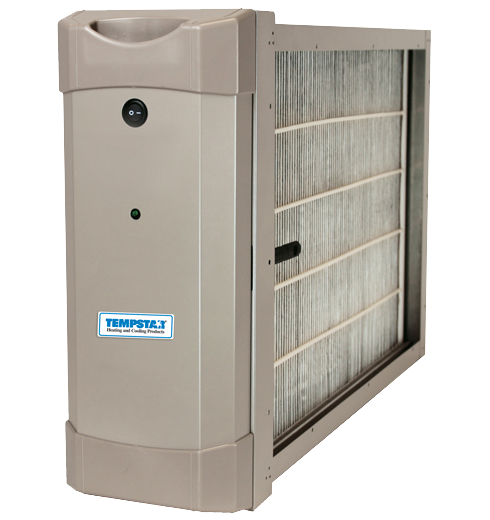 Air cleaners effectively remove bacteria, pollen, animal dander and other pollutants as small as 0.01 microns. That's 18,000 times smaller than the head of a pin. The higher the Minimum Efficiency Reporting Value (MERV), the more efficiently the cleaner removes particles. We offer air cleaners that range from MERV 10 to MERV 15 to meet your needs. For those families that have severe allergies, we also offer Whole House High Efficiency Particulate Arresting (HEPA) filtration systems.
Air Purification Product Offering



F200 Media Air Cleaner
View Brochure
Model Family: F200F2025/U
Filter efficiency: Up to 97% more efficient at capturing airborne particles compared to a standard one-inch filter- Merv 13
Germicidal rate: N/A
Warranty: Not Available
Manufacturer's Stated Benefits:
Wireless Airwatch Indicator provides filter change notification
Professional installation
High efficiency charged-media filter captures particles as small as 0.3 microns.
Applicable to all gas, oil and electric forced air furnaces and to compressor cooling up to 5 tons.
Mounts in the return air duct.
Rugged zinc-coated, roll-formed cabinet resists corrosion and can support weight of residential furnace and evaporator coil.
Replace filter every 6-12 months
Easy to upgrade to a higher-performance electronic air cleaner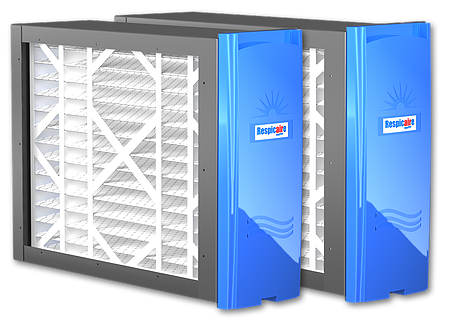 ProClean 90™ Whole Home Micro-Particle Air Cleaner
View Brochure
Model Family: 9RM-BE
Filter efficiency: Up to 90% efficiency
Germicidal rate: N/A
Warranty:
Manufacturer's Stated Benefits:
Merv 8 or Merv 11 option Up to 90% efficient
Four sizes available Right angle units as well
Versatile design Only 5" deep, simple servicing & installation
Low static Maintains system energy efficiency
Simple maintenance Media cartridge replacement once a year
Tested & verified Ashrae independent test reports 52.2 performance
Trane® Air Cleaner Product Offering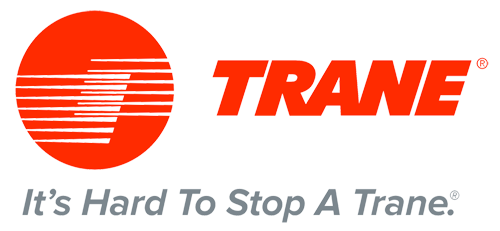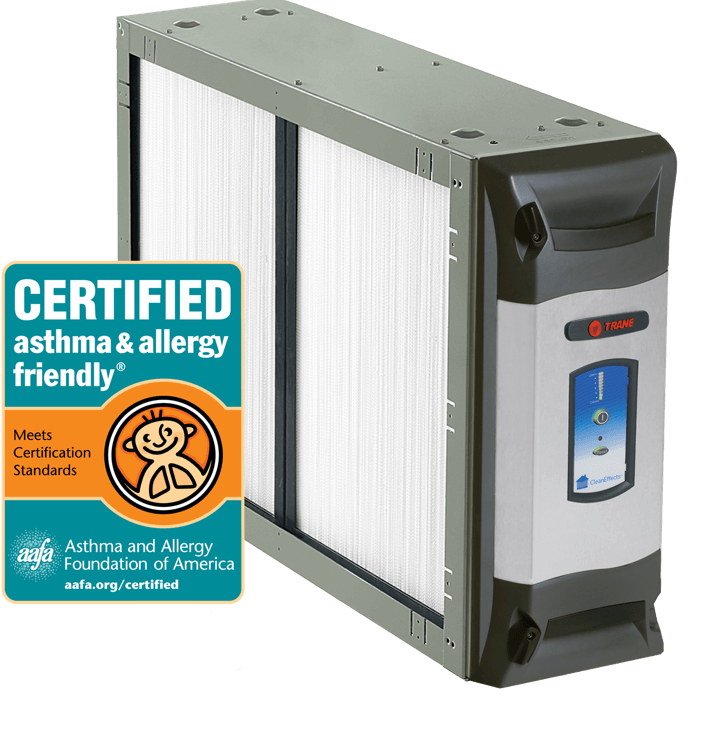 CleanEffectsTM Clean Air System
View Brochure
Model Family: TFD
Filter efficiency: Removal of up to 99.98% of particles and allergens
Germicidal rate: Removal of 99.9% of the Influenza A (H1N1) virus
Warranty: Registered Limited Warranty period: 10 years on internal functioning parts.
Manufacturer's Stated Benefits:
Removal of up to 99.98% of particles and allergens from your filtered indoor air. It removes particles as small as .1 microns
Industry-leading clean air delivery rate of 1,200.
Low operating costs, with no replacement filters to buy.
Cleaning indicators easily visible on the outside of the unit.
Easy-to-clean filters. Just vacuum or rinse once every 3 to 9 months (depending on usage).
Easy installation.
Quiet operation.
Trane CleanEffects™ Air Cleaner was designed to fall well below the 50 parts per billion (ppb) FDA voluntary emission limi
Typical ozone levels during the summer outdoors are at about 60 to 90 ppb, and indoor levels can vary greatly but are typically
A Trane air cleaner is the industry benchmark supported and verified by third parties who make it their business to know about c
Minimal pressure drop. Delivering more clean air by volume to your living space.
Up to 100 times more effective than a standard 1″ throwaway filter